Wildering Woman
6-week course
with Audrey & Tanicia
A 6-week live course dedicated to liberating and empowering women to step into their fullest expression & deepest pleasure by connecting to seasons & cycles, spirit & sensuality.
We believe that inside every woman, there is a wild & untamed spirit that has escaped cultivation according to society's standards and expectations.
She is here to make her own way, in alignment with her heart & soul, and to find a new level of joy and radiance.
Welcome to
WILDERING WOMAN
A place to reclaim your identity outside of expectations and obligations.
To anchor into unshakable clarity and knowing even in the face of other's reactions.
A place where you feel your feet on the earth, and the medicine in the trees and you no longer look outside of yourself for the answers.
WILDERING WOMAN
A 6-week experience for those who are ready to reclaim the wild and untamed parts of their spirit and to live this life in alignement with who they are and who they are becoming.
Are you ready?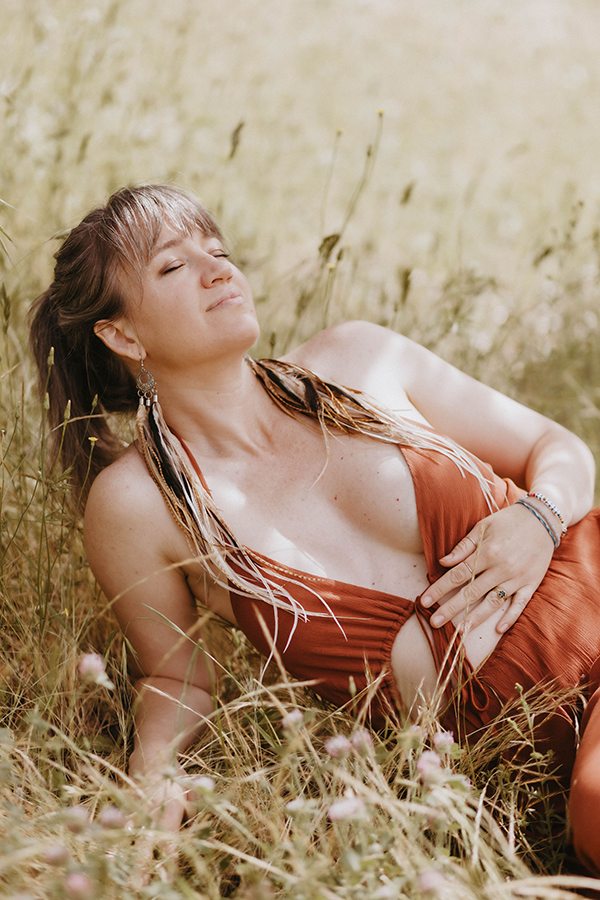 Our Vision
It's pretty simple.
It's to support you and 12 other women in rising above the limitations that have been imposed on you throughout your lives and to create a new reality of self-embrace, joy, and powerful impact.
We know that the way to this kind of life can only happen through the reconnection of our wild and embodied selves.
6-weeks of Wild, Grounded and Soulful Support
Wildering Women are wise AND body based, so we've crafted an experience that is steeped in both education & embodiment.
Our process is designed to help you meet your mind and your body exactly where they are, and to arm you with the tools and body-based wisdom to cultivate a wild and fulfilling life.

• Consciousness Work: A place to see new patterns and ways of being. We will explore what is holding you back and explore new ways of thinking and perceiving.
• Embodiment Practices: These practices allow us to bypass our minds for the deep and soulful stories of the body. We will realize, release and heal what lies beneath the surface.
• Herbal Support: These handcrafted, organic and all-natural herbal blends are tailor-made to support the work we're doing in a holistic way. You can read more about them below.
• Personalized Support: The intimate group size allows for deeper connection and more personalized support. You will have access to us and your fellow Wildering Women in a private telegram chat.
• Depth Work: Each week you'll have a chance to take the work deeping with weekly resourced made specifically for that weeks theme. 
• Bonus Videos: We have a lot we want to share, so outside of our regular weekly calls, you'll occasionally receive pre-recorded videos that take you deeper into specific topics and ideas.
• Recorded Calls: All calls will be recorded and shared via a private members-only space.
AUDREY
"She is an amazing and talented teacher whose one of many dreams in life is to champion woman in every walk of life."
I loved learning about how our bodies as woman works. It was amazing and eye-opening to learn about how we have four phases in each monthly cycle and how to help your body through each phase. Audrey is an amazing coach! She is an amazing and talented teacher whose one of many dreams in life is to champion woman in every walk of life.
Miranda, Hawaii
These herbal remedies have been formulated especially for this experience and crafted in small-batches using high-quality, organic ingredients.
Goddesses Morning Brew: A sun milk to awaken your intuition at the dawn of day. This blend helps your body regulate your energy levels throughout the day, improve your focus, and deepen your connection to your body. Perfect with water or the milk of your choice – and of course don't forget the honey! Make your morning sacred and special with this healthy kickstart
Moonlight Serenity: This moon milk is a relaxing and nourishing blend for your evening reconnection time. It is meant to support your system letting go of the day's worries and improve sleep and digestion. Take a blissful cup to feel yourself re-harmonizing with your inner whispers.
Gentle Blossom: This feminine blend uses nature's restorative support to balance your hormones back into a state of radiance. They deserve some proper care and alignment, and this is why we created this tea for you. Perfect for the woman who needs to find her way amidst the chaos of her hormonal journey. A botanical guide for all women wondering about their health's path.
TANICIA
"By asking questions I'd never think to ask myself, she helps me to hear parts of myself I didn't know existed."
Working with Tanicia has been insightful and transformative. She listens with an attention I've rarely experienced… one that allows for deeper understanding instead of trite assumptions. By asking questions I'd never think to ask myself, she helps me to hear parts of myself I didn't know existed. If you are looking for compassionate reflection to help work though issues, Tanicia is the person for you.
~ Dianna B
We believe that the compass you're looking for isn't somewhere out there to find. We believe this compass is located within you, waiting to be unveiled, trusted, and honored. We believe she will lead you where you were never able to go before – in grounded radiance and expanding self-love – to new levels of purpose and satisfaction.
As your compass, your Wildering Woman will help you:
Learn the unique language of your body

Explore the deeper meaning of your menstrual cycle and yoni

Learn how to trust yourself and your feelings

Remember who you are outside of the conditioning and reclaim your truth unapologetically

Feel empowered to make changes based on your discoveries

Expand your perception of personal power

Meet the power of your body, desires, femininity, and wild side

Return to a felt sense of self-safety

Reconnect with and strengthen your intuition

Return to your sovereign power 
A 6-week live embodiment experience where you will be introduced to each of these topics
Every week will include a topic as well as an embodiment practice.
WEEK 1 – Returning to flow
Opening ceremony
Seasons & Cycles of Life
Coming home to your body, Yoni & the unique language of your body
WEEK 2 – Returning to Intuition
How to recognize, discern and listen to the body and emotions
Relationship between the Nervous System and our Intuition
Practices to strengthen your intuition and how yours uniquely speaks to you

WEEK 3 – Returning to Safety
How to feel safe inside of your own body
Practices for cultivating a felt sense of safety when things around you don't feel safe
How to navigate situations where you don't feel safe
How to hear and work with not feeling safe
Practices to heal past experiences that left you feeling unsafe

WEEK 4 – Returning to Wilderness
Forming a new relationship with anger, anxiety, envy, and fear.
Exploring pleasure and our bodies for the sake of joy
Exploring sensuality and eroticism 
WEEK 5 – Returning to Power
Leting your Wildering Woman roar.
A week of release.
Harnessing your power
Honoring your worth
Setting boundaries
WEEK 6 – Closing Ceremony & Celebration
How to weave what you've learned into your everyday life
Creating a plan of self-support
Celebrating you and your Wildering Woman
Weekly 90-minute live (zoom) calls with Audrey & Tanicia
Pre-recorded Bonus Videos offering a deeper dive into specific topics sent out over the 6 weeks.
Small-batch and custom-made herbal remedies bundle specifically made to support you on this journey
Private Telegram Chat
We start on Wednesday, October 4th
Calls will be at 11:00 PST
Payment Plan
Two payments of $278
We don't want cost to be a hinderance for anyone.
Please reach out if you'd like to discuss our scholarship options.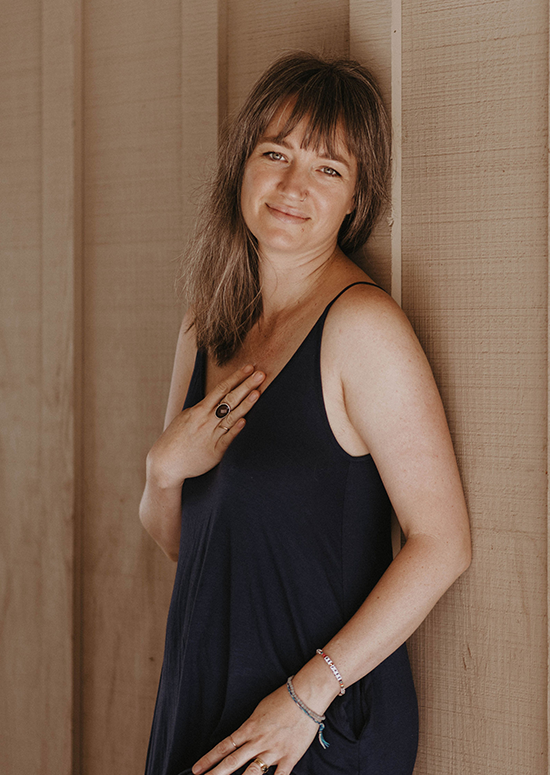 Tanicia is a self-reclamation coach, breathwork facilitator, and energy worker, who supports women in rewiring unconscious patterns, beliefs, and thoughts. Her mission is to empower women to remove the masks, become wildly embodied, and make space for the bold woman inside to take the lead.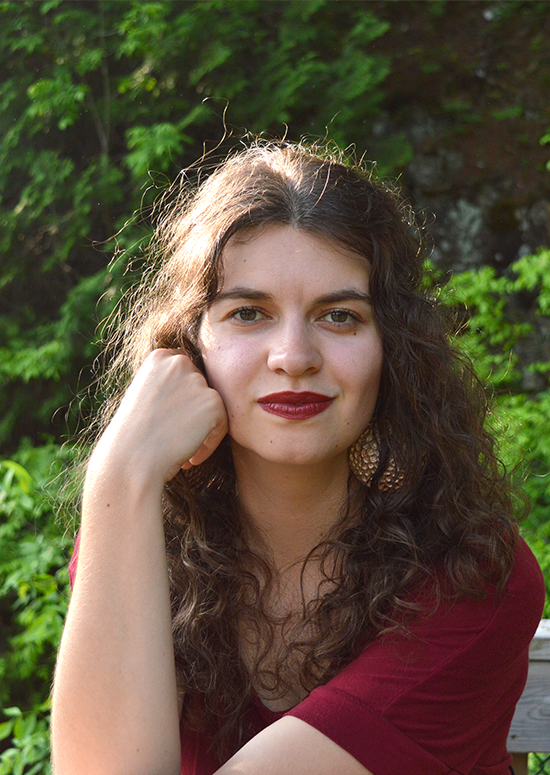 Audrey is an integrative health coach that helps women struggling with PMS and period issues to balance their hormones naturally and holistically. Her desire is to empower women in their feminine journey and connection to their body so they can live a radiant and energized life, at any moment of their cycle!